On Monday 24th, after a session of Bowling the sons and daughters of our carers were invited to attend the Fostering Friends group. This was an all boy event on this occasion! We spent some time playing and reviewing the 'Game of Ups and Downs'.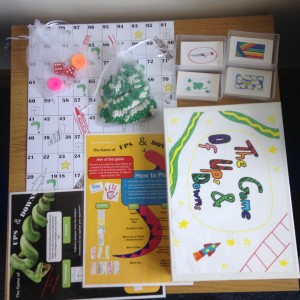 The reviews provided the following results:

Nige and Graeme also came in to thank those present personally for everything that they have done over the last year and to give them a thank you gift.
After spending some time talking about the foster carers' charter and what they felt should be included, the boys engaged in the more important tasks of completing the donut challenge and playing the sailing game!
For all of you who did not manage to attend, you should have received a letter of thanks from Nigel and Graeme and all of us at AFA for all you have done to support your parents in fostering over the last year. We really appreciate the part you play in your fostering family